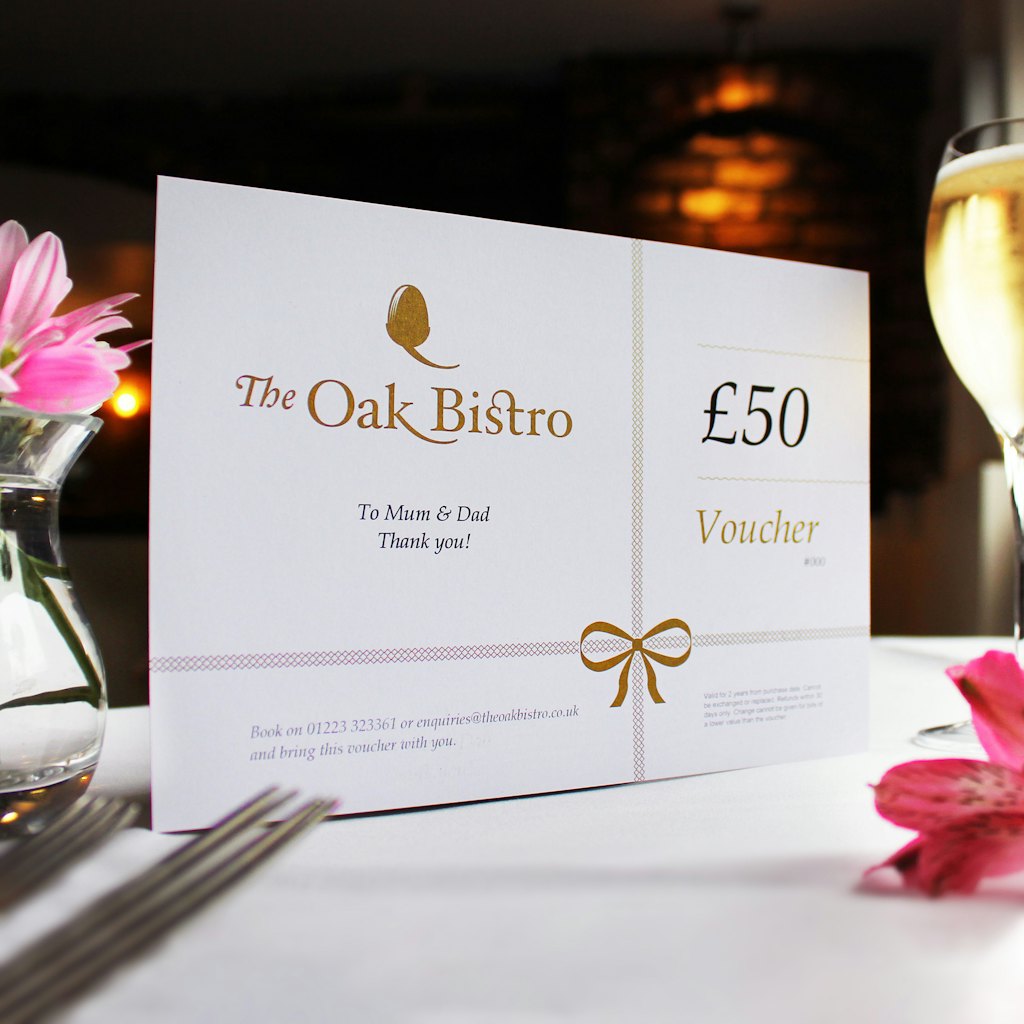 A gift we'll ensure they enjoy.
We customise every gift voucher with your personal message and chosen amount.
Our vouchers look and feel great so make for a lovely present. And because we deliver by free 1st Class post, it's a great option for last-minute gifts too.
To order a voucher, just contact us.